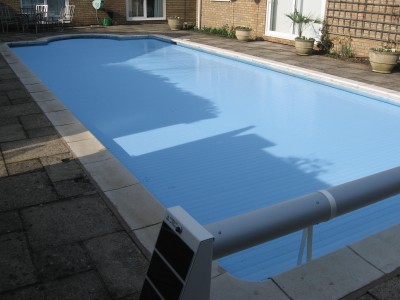 Solar powered automatic swimming pool cover.
"Dear Poolworx,
we would just like you to know how happy we are with the service you provided us. We required a pool cover that worked electronically, you suggested one from a company in France. You measured the size of the pool very carefully as the measurements were crucial. The cover arrived on time & was fitted on time, it is just perfect, looks lovely & works extremely well. We will certainly recommend you to everyone & if you would like to send anyone round to view our cover, we will be happy for you to do that.
Our very best wishes."
Mr & Mrs S from Royston.